Since our founding in 2005, many bright teachers have joined our team and have been developing their careers with us ever since.
We are dedicated to providing our teachers with a first class, hassle free teaching experience.
We focus on providing an enjoyable working environment and useful resources for our teachers.
Furthermore, in order to ensure the ongoing satisfaction of our teachers, we regularly conduct surveys asking teachers why they chose to work with us and how they are finding the Ecom teaching experience.
On this page, we would like to share with you some comments that we regularly receive from our teachers about Ecom.
1.  A Place to Develop and Learn
Our teachers have many opportunities to grow and develop their teaching skills:
1-A. Grow as a teacher
– At Ecom, administrative issues such as adjustments to the schedule, payment issues, marketing, technical support, customer service and counseling are handled by our Tokyo-based office team.
This allows our teachers to focus on what matters most – teaching. Furthermore, Ecom is often praised by its teachers for the opportunities for development that we offer.
Interacting with other teachers, receiving feedback and comments from students and joining exciting group projects are all opportunities that allow our teachers to further develop their skills.
1-B. Learn new technology
– Many teachers feel that teaching with Ecom has introduced them to new technologies and allowed them to feel more comfortable using developing technologies such as online chat.
2.  Comprehensive Support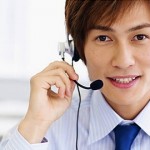 The idea of teaching online may be daunting for some – with the possibility of technical difficulties interfering with lessons.
Ecom is dedicated to providing prompt, helpful and friendly support to our teachers.
Teacher surveys reflected a very high level of satisfaction with our teacher support system.
Ecom operates an office in Tokyo, Japan and most enquiries can be answered by our English speaking staff in real time during business hours (Japan time) or within 24 hours at the latest.
3.  Highly Motivated Students from Diverse Backgrounds
Our students come from a range of diverse backgrounds, but there is one thing that they all have in common – they are all highly motivated and interested in learning.
A large percentage of our students are professional adults that are looking to widen their career prospects by learning another language.
Due to this, our teachers thoroughly enjoy lessons, with many commenting about how they often learn new things from their students.
4.  Competitive Remuneration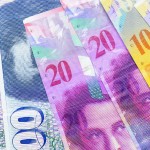 Ecom offers one of the most competitive remuneration systems in the industry, resulting in a high level of teacher satisfaction.
Unlike a number of new online schools that target teachers by offering temporarily high pay, we offer consistently high compensation that reflects the high quality of our services.
5.  Reliable System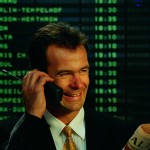 Our teachers often comment on the ease of use and smooth, hassle free nature of working with Ecom. From our custom made online teacher portal MyEcom to our communication systems and remuneration process, we have created a system that maximizes teacher satisfaction –  contributing to us becoming an industry leader.